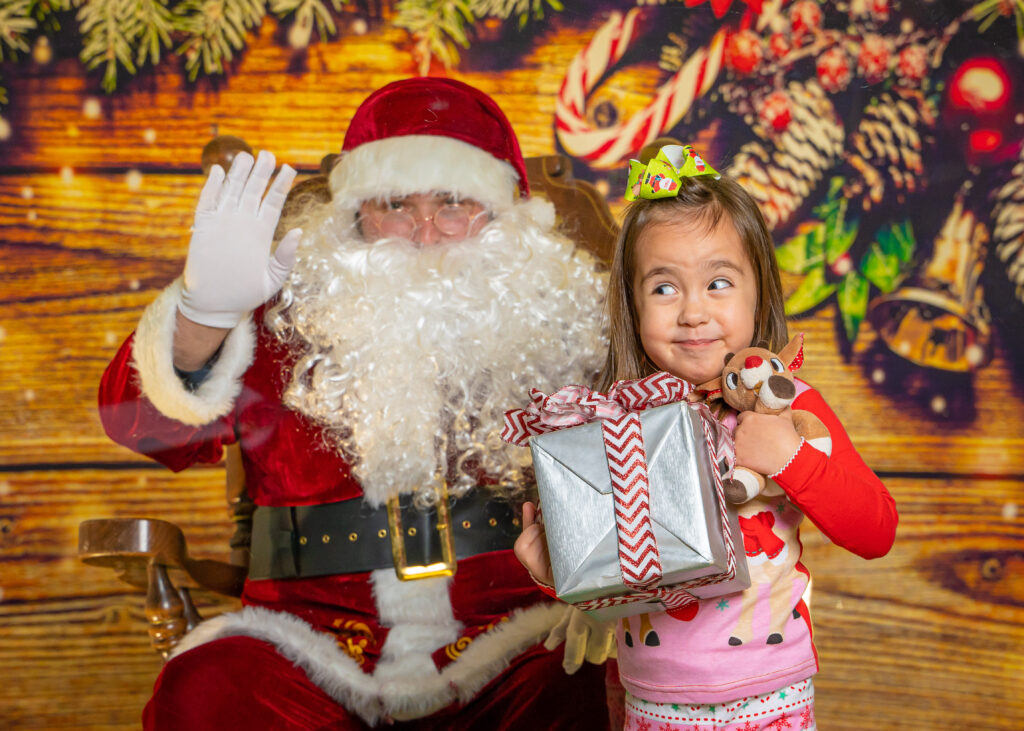 In 2020, the Greater Belleville Chamber of Commerce created a new holiday tradition for area families and we are BACK for year three, bringing holiday cheer to your family and hope you decide to join us at the Skyview Drive-in for "Movie Night with Santa" on December 2, 2023.
This year's feature presentation is the classic Rudolph the Red-Nosed Reindeer.
Attendees will get to see Santa as he drives through the lot to hand out candy to children before the movie begins. There will also be a limited number of spots to purchase a professional photo with Santa. Photos do need to be reserved at the time of your movie ticket purchase.
Families can purchase their tickets online for $25 per vehicle. The movie will begin at 6:15pm. Photos with Santa are an additional $10 and must be reserved at the time of movie ticket purchase. All tickets must be purchased before the day of the event.
Tickets are on sale now! Tickets must be purchased in advance.
Purchase tickets here: