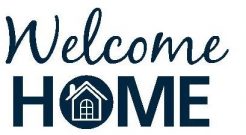 The Greater Belleville Chamber of Commerce is partnering once again with Town Square Publications to publish the next WELCOME HOME packet! Over the past year we have welcomed over 4,800 new residents to the Greater Belleville area communities.
This program is designed to help get your business noticed and in front of one of the most valuable audiences, new residents in our area.
WELCOME HOME will be direct mailed monthly to all new residents moving into our city of Belleville for the next year, catching them at an important time as they establish new buying habits.
The WELCOME HOME program is a highly visible, advertising tool that arrives directly in the new resident's mailbox, introducing your business and services.
Don't miss this opportunity to promote your business to new residents on a monthly basis all year long!
For more information, contact Town Square representative
Steve Graff at 618-925-4517 or email him at sgraff@tspubs.com.
To VIEW the current Welcome Home click here.