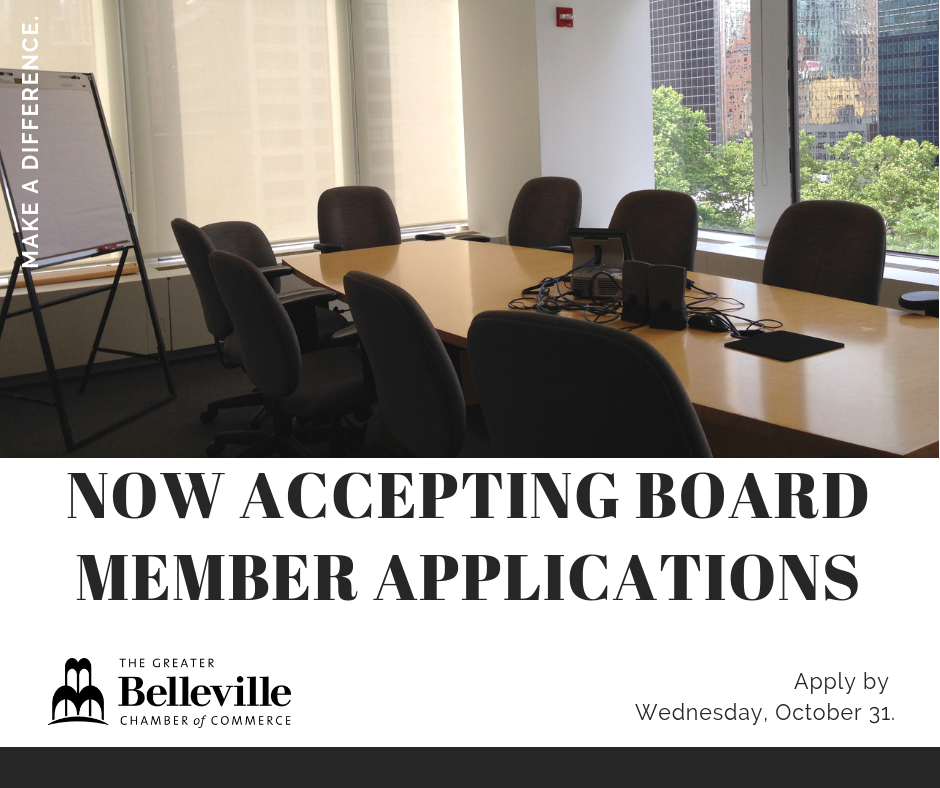 This year, multiple positions will be expiring at the end of December and the Chamber is looking to fill them. The next board term will run from 1/2019 – 12/2021.
Here you will find Board responsibilities, expectations, and an application for a seat on the Board of Directors.
If you are interested in submitting your name for nomination, please fill out the application form and email it to hr@bellevillechamber.org. All submissions will be kept confidential. Submissions must be received by Wednesday, October 31, 2018. Once all submissions are received the nominating committee will review these applications and make a recommendation to the Executive Board. The general membership will vote on the Slate of officers at our Annual Meeting on December 18, 2018.
If you have any questions, please feel free to contact the Chamber at 618-233-2015.