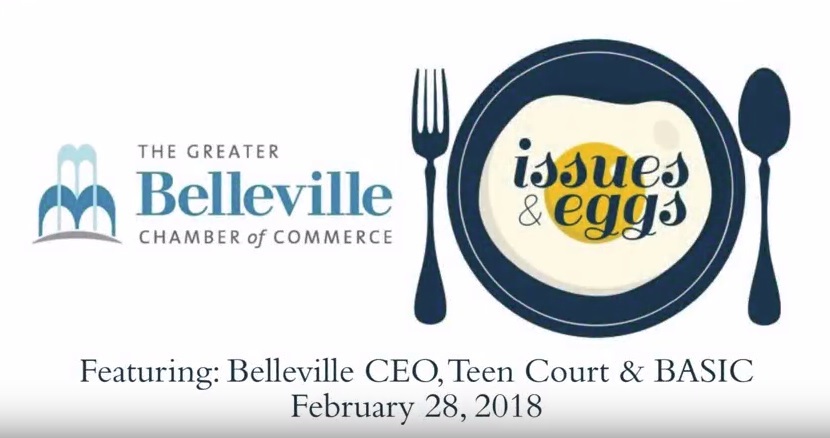 The Belleville Chamber of Commerce hosted their most recent Issues & Eggs event on Wednesday, February 28th covering "How Are Today's Youth Preparing to Become Tomorrow's Leaders?" featuring Belleville area high school students from: Belleville CEO, Teen Court, & BASIC.
You can now go back and watch these events thanks to Lindenwood University. Click here to watch now.
Don't forget to join us at our next Issues & Eggs on Wednesday, April 4. Click here to find out more and to purchase your ticket.