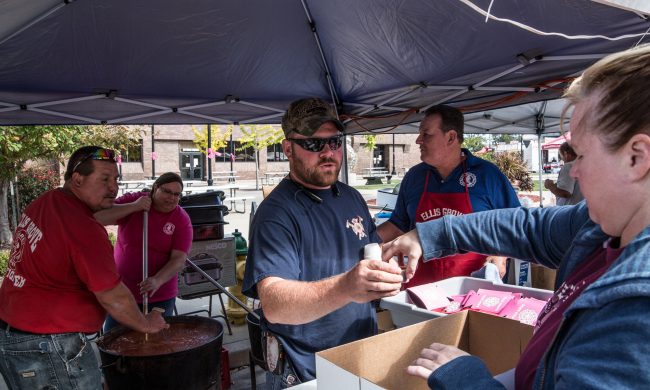 Event Information:
Date: Friday & Saturday | October 6 & 7
Location: Downtown Belleville | Time: 11:00am-10:30pm
Vendor Application
Space is limited, so applications are processed on a first come, first serve basis.
Event Description:
Join us Friday & Saturday, October 6 & 7 for the 34th Annual Belleville Chili Cook-off in beautiful downtown Belleville, located just 20 minutes east of the Gateway Arch. We will have more than 60 vendors representing individuals, local organizations and area businesses, who will feature culinary treats including chili, desserts, kabobs and more! Chili enthusiasts can purchase samples or bowls of various types of chili and vote for their favorite to win the People's Choice Award. Enjoy live entertainment from Mash and Queens Boulevard. Saturday's extra activities will include the 5th Annual Chili Chase 5k Run/Walk and Kids Pepper Dash, a children's area, plus the 11th Annual Junior Idol singing contest. Come join us for this beloved fall festival!
visit: bellevillechili.com for more information