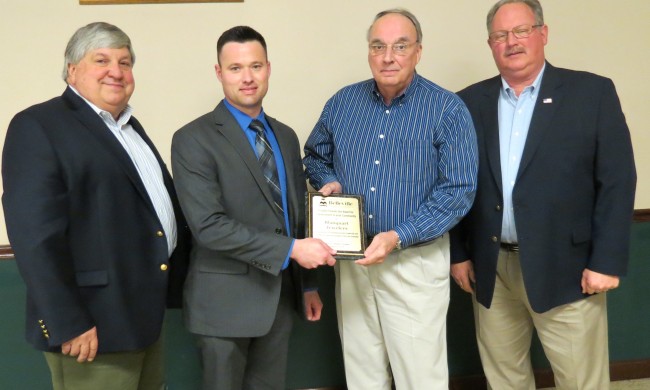 The Ambassador Club's Commitment to Community Award is presented quarterly to a Chamber member who demonstrates commitment to improving the quality of life for residents and/or businesses in the greater Belleville area. The Ambassador Club is proud to present this quarter's award to Blanquart Jewelers.
The George Blanquart Jewelers was opened by George Blanquart in 1936. After his death, his wife Lauretta ran the store and eventually their sons, Robert and Charles Blanquart joined the business. George Blanquart's dedication to his customers and quality merchandise is still honored today by his son, Chuck Blanquart.
Since 1968, George Blanquart Jewelers has been located at 111 E. Main St. in downtown Belleville, IL. This year they are celebrating 80 years of business; a true sign of their dedication to continuing to serve the Belleville Community. Their continued support makes them a quality candidate for this quarter's Commitment to Community Award.
Blanquart Jewelers provides their customers with quality jewelry repair in their fully equipped in-store Jewelry Repair shop. With the aid of their LaserStar micro welding laser system and their 80 years of repair experience, their customers can be assured of quality repairs.
Congratulations, Blanquart Jewelers, on receiving this prestigious award and for your dedication and service to the community of Belleville.